Introducing Curate Proposals Premium
We're super excited to launch a new Curate Proposals plan that will offer several exclusive features, including the lowest card process fees in the floral event industry.
Automated Marketing Reporting
You can finally know exactly what every dollar in marketing has done. We're making it easier than ever to track your marketing sources. Just add a UTM tag to each of your digital marketing efforts and that information will automatically pull into the corresponding blank text field in your inquiry form.
Enhanced Business Reporting
The software continues to become more robust, there's a need to have reporting that digs into what pieces of the company are the most important. We're excited to be releasing a reporting system that can allow you to separate your booking rates by date, sales person, or marketing source.
Custom URL for your Proposals
Instead of sending your clients a proposal link that says "app.curate.co/view-proposal..." you can now send them a link that says "twistedwillow.co/view-proposal..." This is perfect for creating a seamless client experience from the moment they inquire through the proposal process.
Quarterly Business Reviews with the Curator Success Team
Proposals Premium gives you a dedicated account representative who will work with you and your team each quarter to ensure that you're continuously making the most of your time in Curate based on your business model.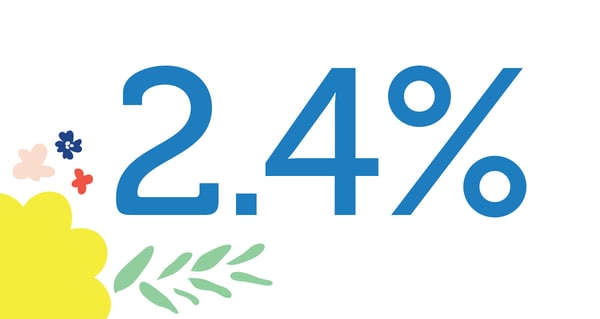 2.4% Payment Processing
We believe that you should keep more money in your business, rather than having to pay extra processing and invoicing fees. Because of this, Proposals Premium members will be able to process their payments with a minimal fee of 2.4% with our new card processor, CardConnect. This is the lowest card rate available in any floral event software and we're so excited to offer it to our Curate Proposals Premium users!

Free Ticket To Flourish
We're giving Proposal Premium users one free ticket to join us at Flourish this year! This conference will help your business grow dramatically!
For the first thirty people to sign up for Proposals Premium, we're offering a discount of $2,000 for the first year!
Interested in upgrading to Proposals Premium and learning about the other features available in this new tier? Chat our team to find out how Proposals Premium can help you!